Well I know this is not recent and all, but I figured you would all still enjoy.
Here's the quick version:
Hadn't shot a bear for 5-6 years, waiting for "the big one".
Passed up a dozen or so in that time.
THis past year decided to shoot the first mature bear I saw.
Had a bait here in PI, but all night bears, no matter what I tried.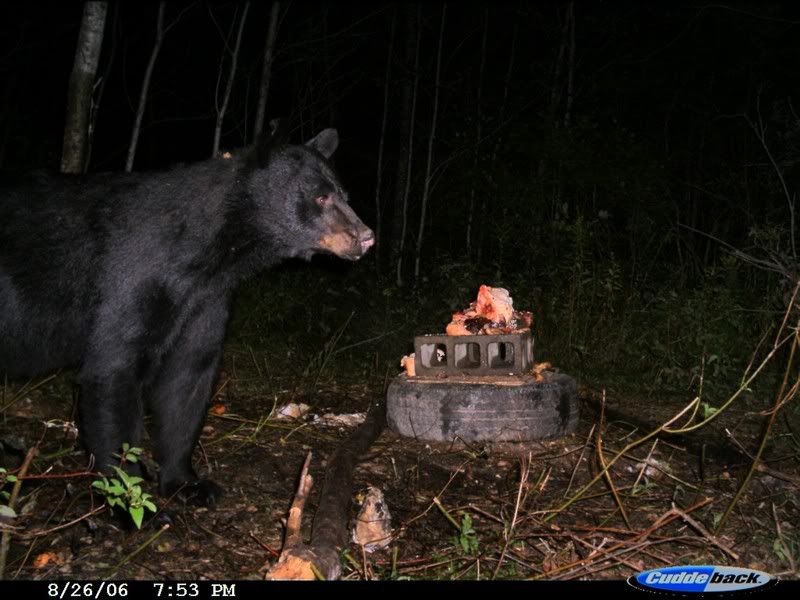 so I ended up going to my uncle for the last Saturday of the season.
Really didn't have too high of hopes, what are the odds of seeing a good bear the first night on a bait. The only thing that kept me positive was knowing he is a good guide who knows his baits and wouldn't tell me to sit at this bait unless my chances were good.
Bout 6:00 it happened.
(pic 1= my Uncle Harold and I, pic 2= my pup Samson and I, 3= me and Rifle)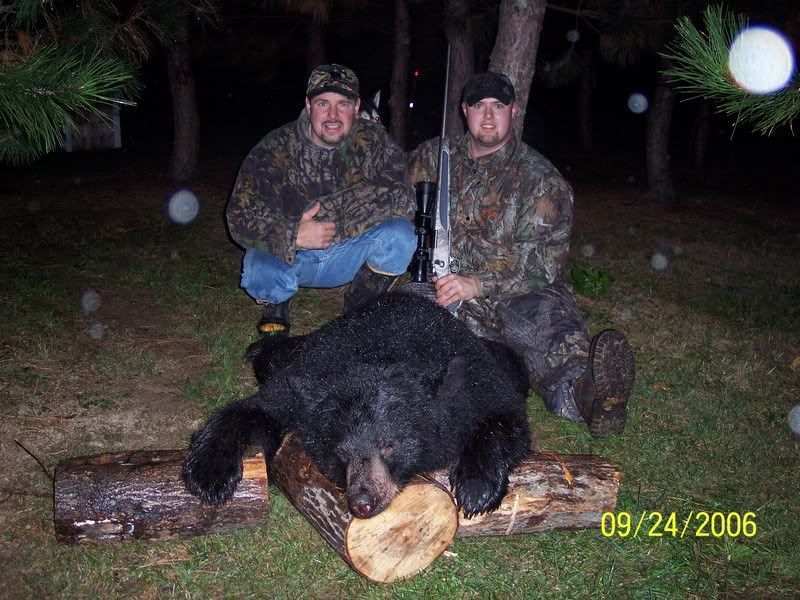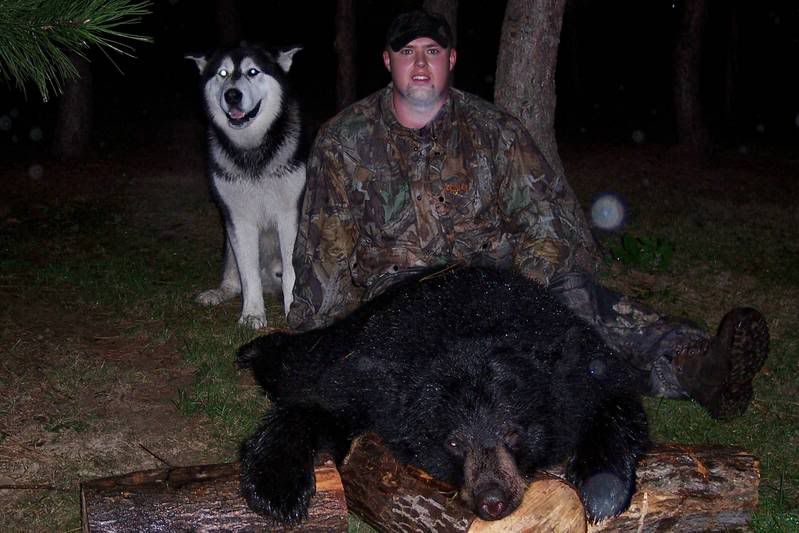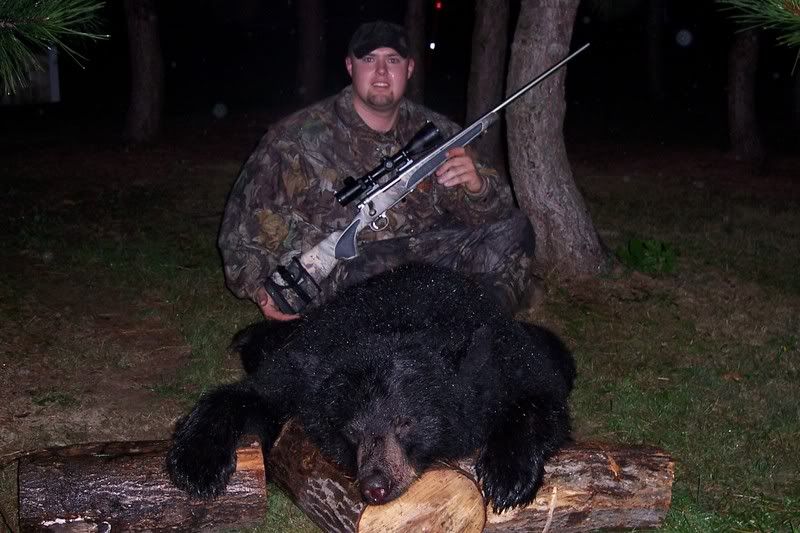 Shot through the front shoulder with the Remington Model 700XCR RMEF in 300WSM shooting 165gr Triple X bullet did her in quick and clean.
She was not huge, but very fat belly and hind quarters - about 215 lbs live weight.
THougt I'd share it with you guys since it doesn't look like there's been a new bear thread in a while.
God is Love!
Justin